My idea of bliss is a tank full of gas, a front seat piled high with early 20th Century Wardway catalogs, an unexplored bit of the countryside, and a pretty sunny day. There's only one additional ingredient that'll make it even better: Traveling with my best buddies Dale Wolicki and Rebecca Hunter.
From time to time, we get together and go gallivanting around the country looking for mail-order kit homes. Sears Kit Homes were probably the best known, but Montgomery Ward also offered kit homes. Like Sears, these houses were sold through their mail-order catalogs. After browsing the catalog, you'd pick a design and send in your dollars and Montgomery Ward would ship you a house. In a boxcar. In about 12,000 pieces.
But don't worry. The 12,000 piece kit came with an instruction book.
And you thought putting together a VCR stand was tough.
Hundreds of thousands of Americans purchased these mail-order houses in the early years of the 20th Century. We've found them throughout the Midwest, the East Coast, the South and even out in Sunny California.
Dale and I were on one such field trip to Bedford, Virginia (near the Blue Ridge Mountains) when we made one of the best discoveries of our house-hunting career. As we turned a corner down a quiet country road off Route 460, we found the Montgomery Ward Home #101 (pictured below).
Originally offered for $1,215, this price including all the building materials that you'd need to build it. Neither Dale nor I had ever seen a Montgomery Ward Home #101 before this trip, and honestly, I would have driven right past it. It was Dale that made this discovery.
With unbridled glee, we hopped out of his Mercury Mountaineer and did the happy dance right there in the street and took about a billion photos. These homes were built in the 1910s and the 1920s. It's unusual to find one in such exemplary condition. But we did!
To learn more about Wardway Homes, click here.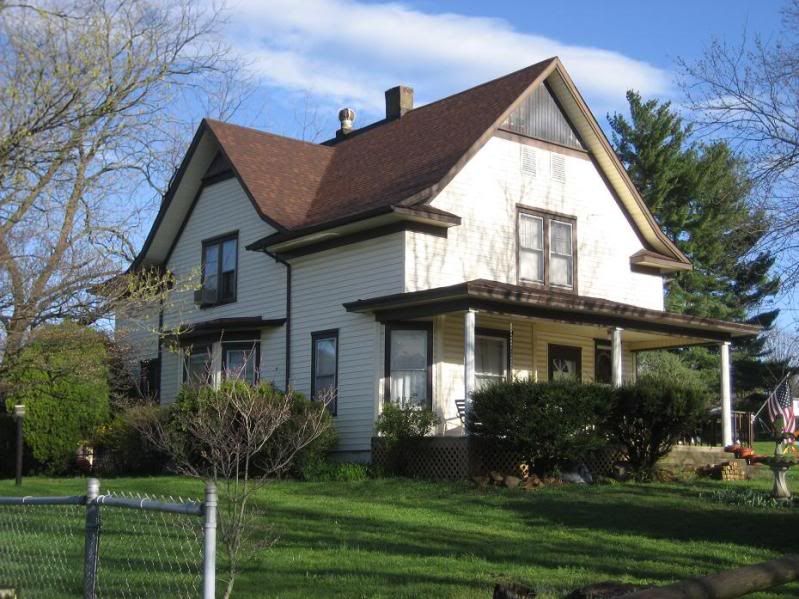 Want to learn more? You can buy Dale and Rose's newest book on the kit homes of Montgomery Ward! Books will be ready for sale and shipping by September 4, 2010.  Click here to buy!