Several months ago, I was working with a reporter doing a feature story on the kit homes of Annapolis, Maryland. As we were driving out of town in separate cars, we passed this Wardway Carlyle (see below). I immediately pulled into a side street and parked. The reporter and photographer followed suit.
As soon as I was out of the car, the reporter and photographer both asked excitedly, "Did you see another one?"
The smile on my face answered their question. I showed them an image from a 1920s Wardway Homes catalog. The photographer spoke up and said, "That's it! That's the house!"
It was early afternoon, but I'd already found about 40 kit homes in the historic  town of Annapolis. We were all surprised to find so many kit homes in a town so close to the nation's capitol.
This fine old bungalow had had an enormous dormer added to the second floor, but nonetheless, it's still a Wardway Carlyle, looking remarkably similar to its 1925 picture in the old catalog.
To read about more about Annapolis Kit Homes click here.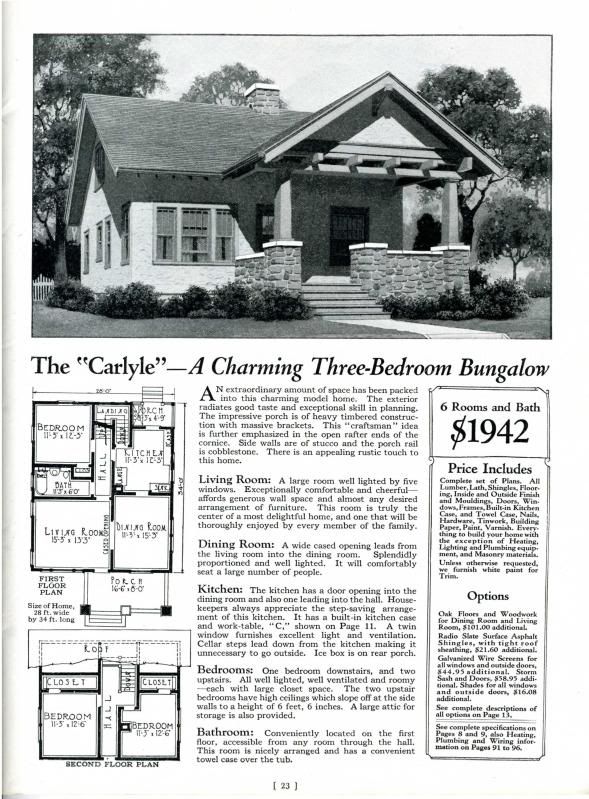 To read the next article, click here.
To buy Dale and Rose's new book on Wardway Homes, click here.