Of all six national kit home companies, I think that Lewis Manufacturing (Bay City, MI) had the prettiest designs. In terms of numbers, Lewis outsold Sears by a smidge, selling about 75,000 homes (compared to Sears sales of 70,000 homes).
In 1906, Lewis Manufacturing was primarily a millwork company, and they got their foot into the kit home business when the Sovereign brothers (who owned the Aladdin Homes company) asked Lewis to supply the lumber for their kit homes.
In 1913, housing orders overwhelmed Lewis Manufacturing and the company refused to make further improvements to their mill unless they were given ownership interest in Aladdin Homes. The Sovereign brothers refused.
Lewis Manufacturing lost the Aladdin Homes contract. Some smart cookie at Lewis Homes surveyed their situation and said, "Hey, we have everything we need to produce our own line of pre-cut kit homes. Let's make our own company! To heck with those Sovereign brothers!"
And so, in 1913, Lewis Homes was born.
Within a few years Lewis Homes became Aladdin Homes largest competitor, shipping approximately 1500 homes annually. In 1925, a fire destroyed the Lewis Homes lumberyard, and Lewis gave their company a new name, "Liberty Homes."
Lewis survived the Great Depression by selling millwork to prominent residences, banks and office buildings. In 1938 Liberty Homes boosted sales when it introduced a new FHA-approved mortgage program.
During World War Two, Lewis manufactured military barracks, emergency housing and shipping crates. In 1944, an advertising campaign allowed customers to use Liberty Bonds as deposits on Liberty Homes, to be shipped after the war.
During the 1950s the company shipped thousand of homes throughout the United States but sales dropped as mobile and prefabricated homes replaced pre-cut homes for affordable housing. In 1975, Lewis Manufacturing closed, having sold 75,000 houses.
Of all the Lewis Homes, the Cheltenahm is one of my favorites. That's because I have a soft spot for the Dutch Colonial, and this is a dandy of a Dutch Colonial!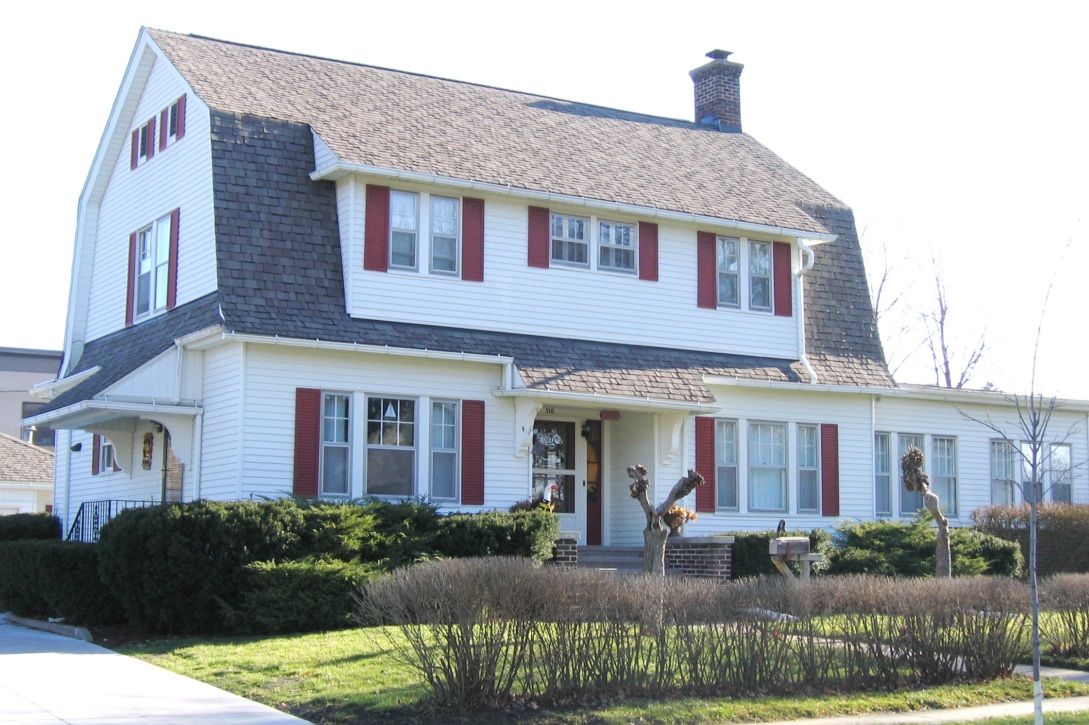 Shown above is a Lewis Cheltenham in Bay City, Michigan. (Photo is copyright 2011 Dale Wolicki and can not be used or reproduced without written permission.)
To learn more about Kit Homes, click here.
To visit Catarina's website, click here.
* * *